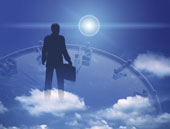 "For where your treasure is, there your heart will be also." Matthew 6:21 Out of the abundance of the "heart" the mouth speaks…what is in your heart comes out of your mouth…
Meaning what exactly? That my life, your life, is a reflection of what is really deep in our hearts…Proverbs 4:23 says; "Above all else, guard your heart, for it is the well spring of life."
Our hearts are control central for our lives.
You can tell what someone truly values in there life because, that is where their focus will lie…
Ask yourself this simple question; "What takes up the majority of my life?" Is work your focus? Your friends? Xbox or Playstation3… Do you have a family? Where does God fit into this equation?
Is He taking a back seat to other things, or people in your life?
If you take the hours of the week and add them all together… what gets the most time during your week…YOUR HEART is a treasure…Where are you investing it…
Sadly some wont invest the time to save their jobs, relationships with family and friends; simply because it cuts into their personal pleasure... we must guard our hearts, and watch over them so that our hearts follow hard after God, and is not distracted by the things of this world.
What distractions "of this world" are interfering, hindering, or impeding on the "things" you say, you value in your life…
Question 1: Where is your HEART? Because where your treasure is (or what you treasure, hold dear, focus on…) that is where your heart will be… Questions 2 and 3 will help to answer this question, if you can't or are blinded by it.
Question 2: Where is your FOCUS? Are you focusing on the seen or the unseen? On what is temporal or what is eternal? If you are focusing solely on the here and now… your reward isthe pleasure you receive – instant gratification…
It is better to store up your treasures, where moth, rust, or thieves can not take them away, and invest in the eternal things of God… not the things of man, and of THIS present world…
Question 3: Who or what are you SERVING? What are you investing yourself in?
The greatest investment of your heart, time, and love, is what you are serving… What category fits your situation? Self, The World, or God?
It should be…
Our heavenly Father
Husbands, wives, children, our immediate families
Then the church and so forth     
"Selfish pride can be defined as "excessive confidence or glorification in one's self, possessions or nation."  This is a quote from a bible study I saved for myself, to be sure, I kept pride in check
Selfish pride is

self-destructive behavior

because, as a form of self-delusion, it isn't necessarily as much an overestimation of one's self, it is or can lead to a dangerous underestimation of others, hence "Pride goes before destruction, and a haughty spirit before a fall" (Proverbs 16:18)

The questions have been presented and placed before… why not ask the Holy Spirit to reveal to you… is this is indeed an issue in your life?
© 2011, Think On These Things…. Prophetess Connie Sychowski The Habitation Ministries All rights reserved.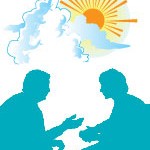 Have you ever been in a conversation with someone who responds rather quickly with an uh-huh, or an OK?  Then you say something purposefully to get their attention because you know that everything you have just told them went from one ear and right out the other without stopping to make an impression on the memory?
Not only has this probably happened to us all but I would even venture to say that we all have done this as well.  My thought for today is…how many times have we done this with God?  Maybe we are struggling with something and have come to Him for help and yet we don't give Him the attention for His solution to stick… Or maybe He takes a moment to warn us but we didn't take a moment to give Him our full attention.
If  we had Godly wisdom for every circumstance in our lives, how much easier would living life be?  Having Godly wisdom for each situation that may arise will in fact give us the answers we would need to seek.  Did you know that in Proverbs 2 we are given instruction for receiving God's Wisdom? Its our instruction guide to receive God's protection from evil!
Proverbs 2
1MY SON, if you will receive my words and treasure up my commandments within you,
2Making your ear attentive to skillful and godly [a]Wisdom and inclining and directing your heart and mind to understanding [applying all your powers to the quest for it];
3Yes, if you cry out for insight and raise your voice for understanding,
4If you seek [Wisdom] as for silver and search for skillful and godly Wisdom as for hidden treasures,
5Then you will understand the reverent and worshipful fear of the Lord and find the knowledge of [our omniscient] God.(A)
6For the Lord gives skillful and godly Wisdom; from His mouth come knowledge and understanding.
7He hides away sound and godly Wisdom and stores it for the righteous (those who are upright and in right standing with Him); He is a shield to those who walk uprightly and in integrity,
8That He may guard the paths of justice; yes, He preserves the way of His saints.(B)
9Then you will understand righteousness, justice, and fair dealing [in every area and relation]; yes, you will understand every good path.
10For skillful and godly Wisdom shall enter into your heart, and knowledge shall be pleasant to you.
11Discretion shall watch over you, understanding shall keep you,
12To deliver you from the way of evil and the evil men, from men who speak perverse things and are liars,
13Men who forsake the paths of uprightness to walk in the ways of darkness,
14Who rejoice to do evil and delight in the perverseness of evil,
15Who are crooked in their ways, wayward and devious in their paths.
16[Discretion shall watch over you, understanding shall keep you] to deliver you from the alien woman, from the outsider with her flattering words,(C)
IF and THEN are powerful statements that require action on our parts…Put this into practical application in your life… diligently seek the Lord for His wisdom… remember Solomon above all else asked for wisdom and gained the world…because WISDOM is truly the way to gain the understanding for our life's plight.
© 2010, Think On These Things…. Prophetess Connie Sychowski The Habitation Ministries All rights reserved.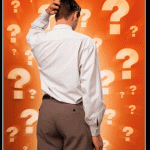 As a man thinks…so he is… so what are you thinking about? Replace stinkin' thinkin'… isssues with money? God supplies all your needs! Health a problem? He heals ALL our diseases! Just plain worn out…He renews our strength! Depressed? He bore our grief and our sorrow! Let's replace the lie with the TRUTH…whose report will you believe? I believe the report of the Lord!
© 2010, Think On These Things…. Prophetess Connie Sychowski The Habitation Ministries All rights reserved.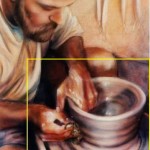 Isaiah 64:8 (cjb) But now, ADONAI, you are our father; we are the clay, you are our potter; and we are all the work of your hands.
Last night at home group we got to speaking about this verse and how when a potter has the clay on the wheel big chunks can begin to fly at any time.
Well, the Lord began to show me a picture of the process… how He applies pressure to us so that we begin to take on the shape He desires for us, how, many times during the process, we begin to feel a little dry and without the water of the Word, we would crack and break… so He washes us with His Word and makes us pliable again… only to stick His hand down inside of us to remove anything unwanted.   As I was seeing and hearing Him explain these things to me, I thought about the process… it doesn't feel to good when He begins to remove those hidden things deep on the inside of us…but what I came to realize is that though He is taking things out..He, HIMSELF is in the midst of the process… He doesn't leave us during it… He is in it! He puts himself right in where He removed the unneeded junk and debris… Think about this picture…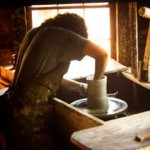 Right down on the inside, changing, and shaping us… but, the process doesn't end there. The pressure may finally be relieved, but now the firing process begins.
Before the piece can make it into the kiln, the potter must trim off any excess once the piece takes on a leathery type of feel.   The pruning process…we have all gone through it.  Then, it must go through a drying time…for me, it sounds like what we experience during our time in the wilderness or dessert…
After this the pieces are assembled "with support" for the first firing… isn't that interesting, and so much like our Lord? He doesn't send us through the fire alone!   Need proof? Read Daniel chapter three!
When this process has been completed, and the piece has had a chance to cool completely, it goes through another cleansing process. The potter takes a damp sponge and gently removes the dust and debris…He wants to ensure that when he begins to glaze the piece, nothing mars the beauty of it.
Now the finale phase of firing is what brings out this beauty… glaze firing is a long and precarious process…it has to be just the right temperature, too cold and the glaze wont melt, too hot and the glaze just runs…even once the oven is turned off, the piece still must cool in the oven for several days before being removed.
What a beautiful picture this physical process paints for a spiritual truth!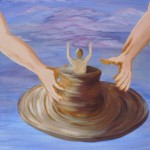 God takes His time with us. He knows just what it is going to take to make us into the perfect vessel for His use… the question remains…are YOU willing to submit and allow Him to take you through till the end? Pressure, shaping, cleansing, trimming away, firing…and all?  Yes… I am willing!
© 2010, Think On These Things…. Prophetess Connie Sychowski The Habitation Ministries All rights reserved.
2 Corinthians 3: 13-18
13Nor [do we act] like Moses, who put a veil over his face so that the Israelites might not gaze upon the finish of the vanishing [splendor which had been upon it].  14In fact, their minds were grown hard and calloused [they had become dull and had lost the power of understanding]; for until this present day, when the Old Testament (the old covenant) is being read, that same veil still lies [on their hearts], not being lifted [to reveal] that in Christ it is made void and done away.  15Yes, down to this [very] day whenever Moses is read, a veil lies upon their minds and hearts.  16But whenever a person turns [in repentance] to the Lord, the veil is stripped off and taken away.  17Now the Lord is the Spirit, and where the Spirit of the Lord is, there is liberty (emancipation from bondage, freedom).(D)  18And all of us, as with unveiled face, [because we] continued to behold [in the Word of God] as in a mirror the glory of the Lord, are constantly being transfigured into His very own image in ever increasing splendor and from one degree of glory to another; [for this comes] from the Lord [Who is] the Spirit.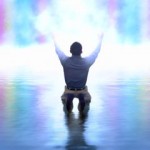 When you encounter Him, you become like Him… this was a sentence used by my pastor on Sunday in his sermon to the church.  This one sentence really spoke to my heart about something I was presently dealing with…
A sinful nature can not dwell with a holy God, so when we actually encounter Him, His essence will change us in such a way it becomes visible to others.  Encountering God is encountering an aspect of His glory… it is His glory that causes things to fall off of us.  Being in His glory, in His presence, we learn His will for us,  and when we learn His will and begin to long for His will to be established in us, we receive that aspect of the glory… I believe this is what happened with Moses as he encountered God and wrote out the law by which every person should live.  He became encompassed by God's glory and a physical change took place.
Moses encountered the true and living God and nothing else could compare to it.  There was nothing Moses could have done to earn this, he just simply made himself fully available to God, had an encounter that changed his life so much it was visible to all those he had contact with and the people around him were actually frightened by the change they saw in Moses…so much so that Moses veiled his face.
So, when I encounter God, He changes me and people become uncomfortable with those changes.  Many not even wanting to see the truth of what God has done in me.  They are more comfortable with the old person.  They are more comfortable with the unregenerated flesh!  Why?  Because the change brings conviction of sin in their own lives!
People would much rather deal with the old sinful man than to deal with who God has always destined me to be in Him…and that is to look, move, and act like Christ!
My question for you today is… when people encounter you, do they encounter the glory?  Is the change evident in your life in such a way that it causes sin to become uncomfortable in your presence… are you walking in and with the essence of God?  Who do people see when they see you?
© 2010, Think On These Things…. Prophetess Connie Sychowski The Habitation Ministries All rights reserved.